Chat Star Messenger 1 to 1 Instant Chat – Available on Google Play and App Store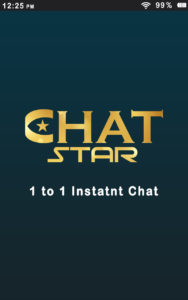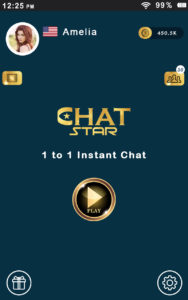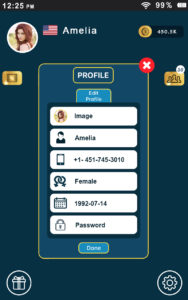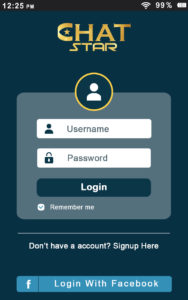 https://play.google.com/store/apps/details?id=com.techvista.chatstar
https://itunes.apple.com/us/app/chat-star-messenger/id1428918387?mt=8
Chat Star messenger App is a social networking app to instantly connect two users online at the same moment and are interested to chat. Download the app , user need to create his/her account or sign in with their account. user will set up profile and their interests and that is all. users can create profile by entering gender as girl or boy , selecting interest as male or female and set a profile picture. now account is ready for live chat, chat rooms created and live chat will be started after a chat match found. Chat Star live chat app is different then traditional dating app, Chat Star provide a way to connect to a random person instantly so you can chat and make friend instantly. love chat , chat rooms to make best friends, with lovely messenger.
How It Work:
user will be required to click Play button and if there is user available which meet his/her interest , then both of users will be connected in a chat window. Users will have chat session as per their need and interest and can leave it anytime, users can sent friend request to each other which can be accepted or rejected.
Coins:
Each time user press a Play button will cost 5 in app coins, user can earn coins every day as a gift and can also get additional coins by watching rewarded video.
Please visit www.techvistaltd.com for help & support.
– Follow us on:
https://web.facebook.com/TechVista
Tweets by techvistaltd