Satellites and AI will bring real-time, real-world data to your phone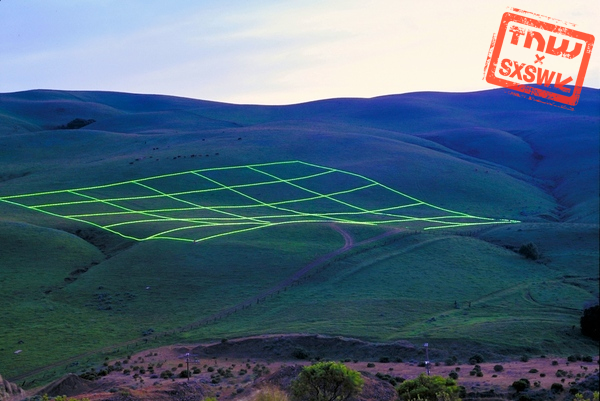 The line for the SXSW panel 'Eyes in the Sky: The Future of AI and Satellites' snaked around many corners in Austin's JW Marriot Hotel – understandably, AI coupled with space shit, bring it on.
Spaceknow Inc's CEO Pavel Machalek did most of the talking during this session. Spaceknow is a San Francisco based company building an AI system that can process the petabytes of data from the hundreds of commercial satellites circling us up above.
"We are digitizing the physical world, so we can build apps on top it," Machalek stated. According to the Czech CEO, we're currently going through a sea of change in how we use satellite data.
Everything from camera technology to actual satellites to launching those satellites to space is getting cheaper. Couple that with the abundance of computer power and the development of more robust machine learning system, and it follows that we can start extracting actionable information about the world, Machalek says
His company works for lots of industrial clients, who want to know how many ships visit a certain harbor, or how many trucks pull up to a refinery to move oil. But some of the information they're extracting is also coupled to the Bloomberg terminal, informing investors about the growth of industrial areas in China.
"By counting and classifying things you get an as objective grip on reality as possible," he says, after telling a story on how the information they collect contradicted the official numbers the Chinese government put out. "In a world like this, in which people make up statistics, our numbers offer an objective look."
In a similar way, Spaceknow also distributes the Africa Night Lights Index, an index that "is based on the light intensity measured by satellites and then aggregated according to individual countries" as a more reliable economic indicator for developing countries in Africa.
In the end, Machalek says that he'd like to cover the whole world with Spaceknow's system, allowing anyone with a smartphone to do real-time queries about real-world data – meaning you could check from space how long the line is for the bar you want to go to, I guess.